Split-Flap TV Documentation
Assign a Board to your Player
Open Schedules
From your dashboard's menu, click the Schedules option.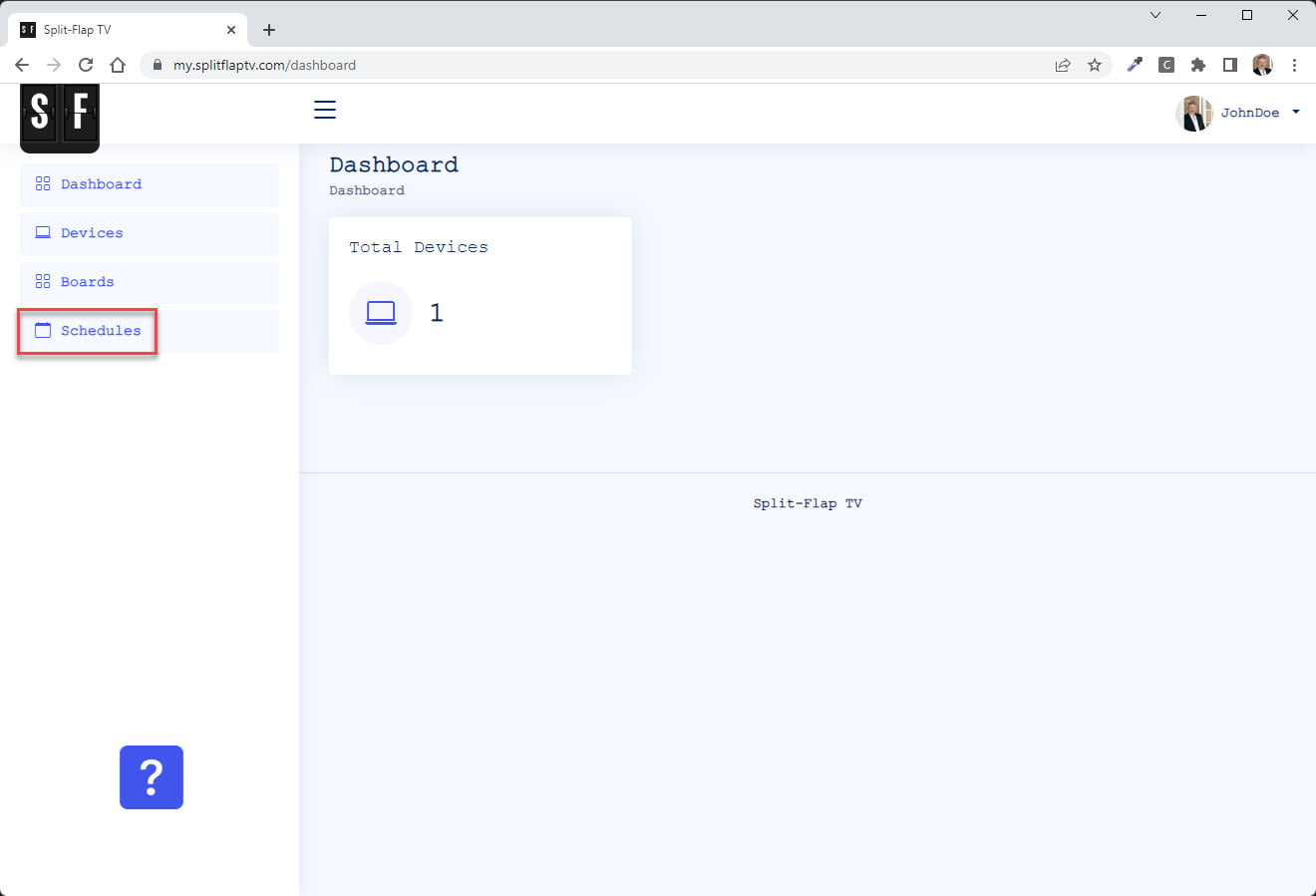 Add a Schedule
Click the Add Schedule button to assign a message to a board.
Schedule properties
A schedule is like an appointment on your calendar. You assign a board with your text and information to a Split-Flap TV. You choose a start and stop date and time.
You can schedule in advance and you could have multiple schedules allocated to one screen at the same time or with time overlaps. Only one board is 'winning' and that is the last one added to the schedules. Split-Flap TV is using the last added active schedule and that content is sent to the Split-Flap board.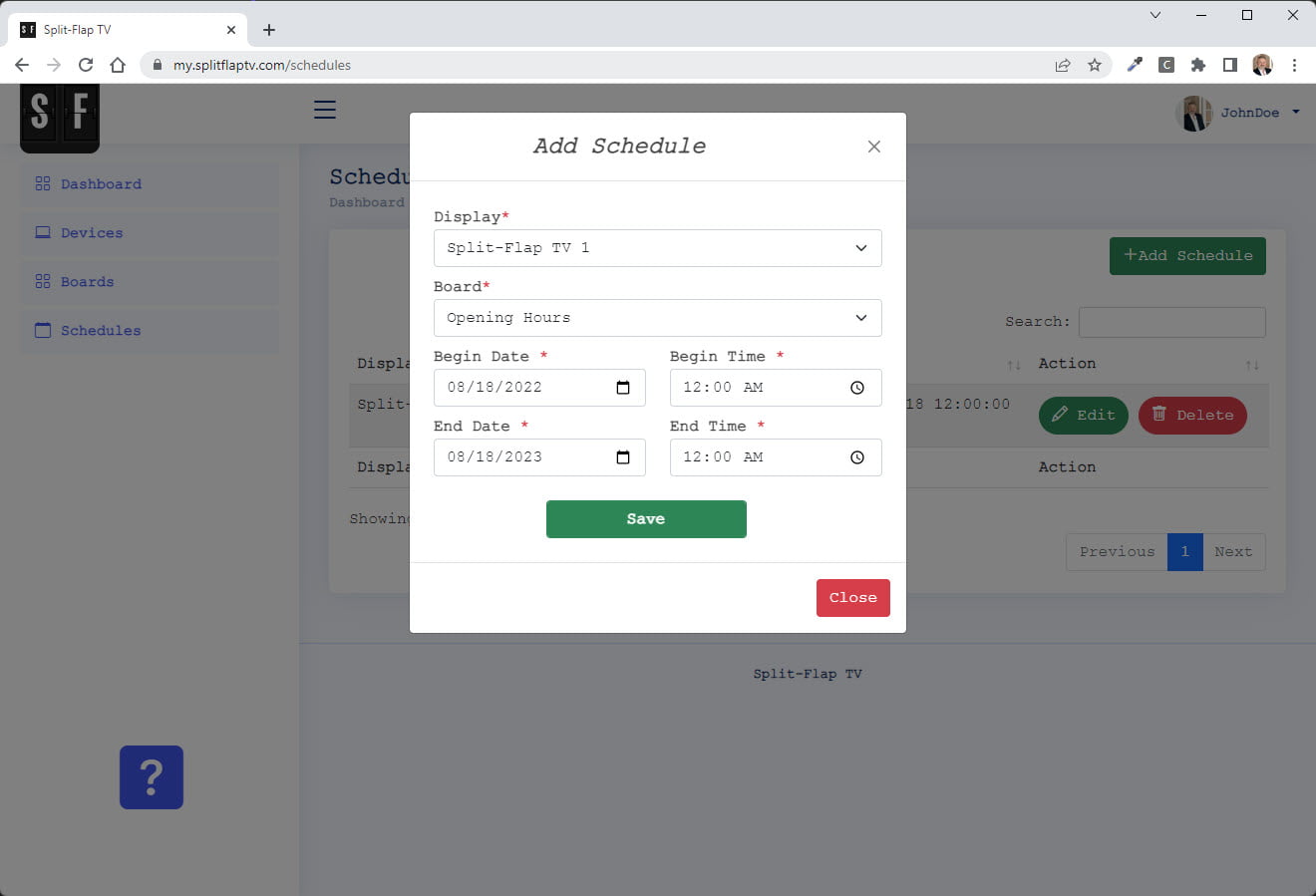 Schedule Completed
Your board is assigned to your player and when it was scheduled for playback now, then it will show up on your Split-Flap board shortly. Make sure that your device's time zone is correctly set!